The Gnu Normal

During the height of the pandemic there was one thing we missed most: our community. As "gatherers", we (Dawn, Tony, and Darren) revel in bringing people together whether it a backyard BBQ, cocktail kitchen party, or post-game G&T at the local rink with other hockey parents. So, while mandates forced us apart from the ones we love, we started dreaming deeply about how we could continue to bring people together. Naturally the conversation turned to booze, and not your average she shed moonshine (is that even legal?), but rather high-quality handcrafted spirits made using local ingredients and a whole lot of love.

Never ones to take ourselves too seriously, we wanted to create a brand worth gathering around. Something fun, bold, and different that also incorporated our reason for existing: to bring people together.

We thought long and hard about a name that was meaningful AND provoked conversation which is how Gnu Craft Spirits was born.
 

The 'G' is silent

The Gnu is an African plains animal known for sticking with the herd. Gnu's are resilient and adaptive, moving easily on land and through water, and gnu babies can move about freely within 10 minutes of their birth ensuring that they can almost immediately keep up with the herd. Kind of amazing considering human babies…

Sure, gnu's get taken down by lions and are deeply affected by drought, but they continue to move through adversity, together, and are always on the lookout for their next watering hole. Gnu Craft Spirits is equally as committed to gathering the herd, especially around watering holes (as long as The Gnu Normal London Dry Gin is in the water, or tonic, or…).

Even though the way we gather has changed these past two years, getting together and connecting in some way has become even more important. Gathering reminds us that we are part of a community, something bigger than ourselves. And no matter what we face, the herd prevails.

Let's take a look back for a quick moment. We had heard stories and experienced how supportive the local craft spirits and beer scene is, but we had no idea just how true that was. It really is a family that supports one another and understands that we're all stronger together.
Friends old and gnu

The gnu would still just be an African wildebeest if it wasn't for the help of a select few herd members who helped make Gnu Craft Spirits a reality.

First drink at the watering hole goes to the following incredible people:

Ross Alger and Pheelan Mah: Confluence Distilling and Alberta Craft Distillers Association
Tom Stuart, Peter Dolan and Jeff Popeil: Village Brewery
Mark Kondrat & Trevor Bacon: Alberta Beer Festivals
Vince Schaeffer: Four Dogs Brewing Company
Jordan Ramey: Burwood Distillery
Ownership: Last Best Brewing & Distilling
Mark Freeland: Two Rivers Distillery
Faye Warrington &  Marty Lastiwka: Skunkworks Distillery
David Farran: Eau Claire Distillery
Tory Manywounds: Original 403
Our Herd
Dawn Messer
VP of Sales and Marketing Director

Dawn excels at creative solutions to make her clients look great. She owned and operated a highly-regarded retail and custom stationery store for 30 years, and became well known in the Calgary wedding industry.

Here at home, Dawn was instrumental in the planning and fundraising for a new community hall. This first-of-its-kind building was successfully completed with her $2 million dollars in fundraising, and is now a template for other communities.

With her get-stuff-done personality, and customer service that is second to none, she'll work closely with Darren to ensure that Gnu Craft Spirits gets the shelf space it deserves throughout Alberta.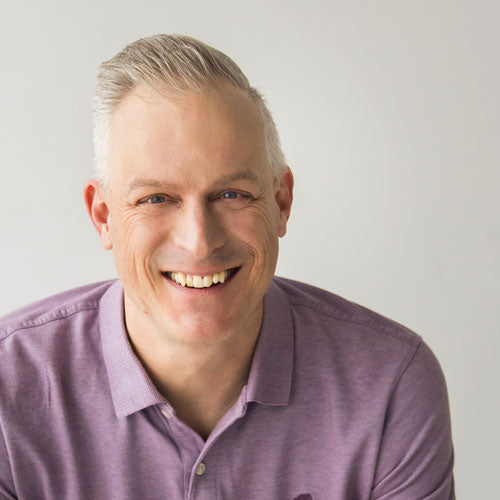 Darren Scott
Chief Operations Officer and Director

For as long as he can recall, Darren has had a keen, customer-focused approach. This comes from his early years as a bartender, working in some of the most iconic restaurants and bars in Calgary. Darren brings 20 years worth of delivering to clients exceptional design experiences, with his work as a digital marketing leader, and project and people manager, at some of the most technically-advanced companies.

With an obvious love of craft beers and spirits, his knowledge of the North American—specifically, Canadian—craft scene over the past 10 years, is second-to-none.

Having built upon successful ventures with companies, from large-to-small, as an employee and owner, Darren is more than excited to return to his service-industry roots. His extensive knowledge of technology, marketing, and great old-fashioned customer service, will play a key role in making Gnu Craft Spirits a Canadian craft spirit manufacturing icon.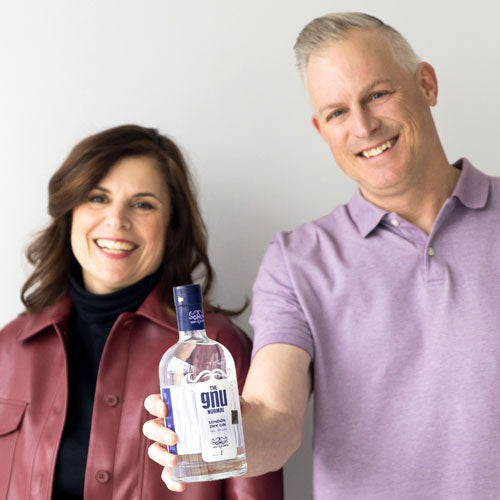 Advisory Board Herd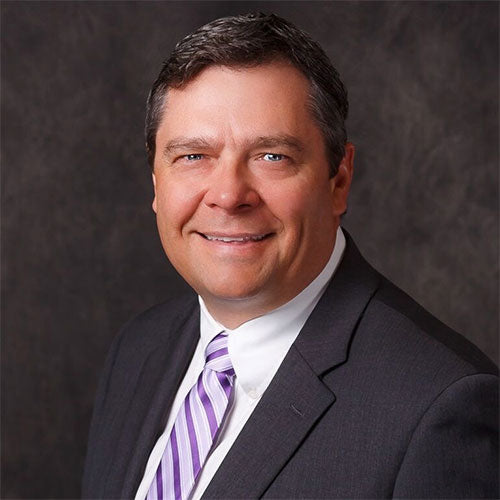 Brent Hansen
Mr. Hansen has over 30 years of experience in production operations and construction in the oil & gas industry and has held positions of increasing responsibility with several large producers. Since then, Mr. Hansen decided to pursue a career in real estate and did so successfully before the oil & gas industry called him back. He currently holds the position of Vice President of Canada for Balon Corporation which is a valve manufacture based out of Oklahoma City, Oklahoma.

Mr. Hansen is responsible for directing Canadian business development, sales & marketing, and to assist Balon's Distributors and Customers to become successful. Mr. Hansen left Calgary because of his career and spent numerous years in the north only to come back home to Calgary where he and his wife reside. Mr Hansen is a sports enthusiast and has a passion for automobiles, aviation and his family.
Tim Olafson
Tim is the co-founder of Stone-Olafson a successful research-based consulting firm based in Calgary and Toronto and serving clients across Canada and the US. His entire career (except for that spectacular six-month advertising stint) has been in public opinion consulting and truly understanding how and why people think, act and choose the way they do. Prior to founding his own firm, he held executive leadership positions at Angus Reid, Ipsos, and Vision Critical.

Tim has provided insightful guidance to start-ups, non-for-profits, every level of government, and major brands, including Air Canada, Blackberry, Calgary Stampede, Volkswagen, Farm Credit Canada, and several breweries. This is his first spirits gig, but he thinks it will go just fine.
Tanya Causgrove
Tanya Causgrove is the Chief Financial Officer and Managing Director at ARC Financial Corp. and she is also on ARC's Executive Committee. Ms. Causgrove previously worked at a global public accounting firm, holds a Bachelor of Commerce degree from the University of Alberta and she is a Chartered Accountant and CFA Charterholder.

Tanya is a Director of Citadel Drilling Ltd. and Topaz Energy Corp. She is also the Chair of the Accounting Advisory Council at the University of Calgary Haskayne School of Business and is a Director and past Chair of Making Changes Association.
Chef Bob Matthews
Bob describes his approach to food and cooking as "Market Cuisine Style" – the fusion of local ingredients with French Cuisine. His mastery of the latter comes from his years in Michelin 2 and 3-star restaurants in Europe and top fine dining restaurants in Canada. His appreciation for local influences grew from experiences overseas and in various regions of Canada.

After completing the Professional Cooking program at the Southern Alberta Institute of Technology in 1982 and his subsequent apprenticeship at La Chaumière in Calgary, Bob headed east – first to the Chateau Laurier Hotel in Ottawa, Ontario; then to La Sapiniere in Val David, Quebec; and finally over the Atlantic to France and Austria. In 1988 he returned to Canada and La Chaumière where he worked as a Sous Chef. After stints at the Bayshore Inn in Vancouver and the Westin in Ottawa, Bob joined the Edmonton Convention Centre as Executive Sous Chef working with Chef Simon Smotkowicz. He was seconded for seven months to work as Signature Chef at the 1992 World Exposition in Seville, Spain creating special menus for the Canadian Pavilion. That taste of overseas work lead Bob to accept a position as Personal Chef to the Canadian Ambassador for Japan from 1993-1998.

Returning to Canada in 1999, Bob fulfilled a long-time personal dream – at the restaurant where he first started as an apprentice: he became Chef/Co-owner of the highly-regarded La Chaumière Restaurant in Calgary, Alberta. Bob has a keen interest in Asian cooking and the introduction of those principles of cooking into the French Cuisine format – the results of which can be enjoyed daily at his restaurant.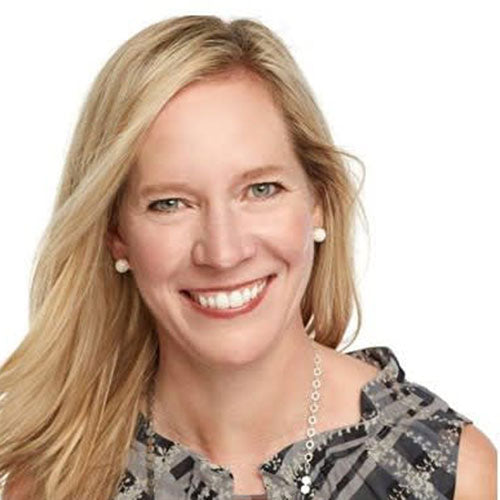 Patti Dibski
Patti Dibski, who has leveraged her MBA and extensive business background to establish Gibson Fine Art as a prominent, Calgary art gallery, has over 17 years of experience in the art and design industry and an incredible passion and commitment to the local and provincial arts communities. Dibski served for 6 years on the Board of Calgary Arts Development, is a current Board Member of Alberta University of the Arts (AUArts) and serves on various local arts and culture committees. Dibski is also a recipient of Avenue Magazine's Top 40 Under 40 and has been featured in numerous business and academic articles.

Also a partner in the boutique furniture and design firm, Interior Living, Dibski truly understands the synergy of art and design and a 360 degree approach to fine art. With the philosophy that obtaining art should be a comfortable, engaging and supported experience, Dibski combines a welcome enthusiasm for art and design with strong industry relationships and comprehensive business experience; an amalgamation of talents that has ultimately lead to the formation of Gibson Fine Art as a go-to for individual and corporate clients and buyers.